Posted by Tom Mac in Tech
on Aug 4th, 2013 |

Comments Off
Do you ever wonder what happens if you buy a product which is famed for having top notch customer services and your product goes wrong? I bought from PCWorld  a set of 7H Series headphones. These headphones by the name of them designed for gaming come apart in various sections. I wrote about these previously here and at first these were very good and worked as they should. I even went online and registered them with Steelseries in the event of a problem. 
I always keep my receipts tucked away in the event of an item breaking and normally if I have issues with anything, I can quickly get it back to the shop and get replaced or fixed. In this instance I choose to try and get the fault fixed by steel series. I started by logging a call online and soon I had a reply stating that if I provided my name + address, they would send me a cable as follows:
We can send you a replacement cable through the mail, which should resolve the issue. I will need your full shipping address. The cable will be shipped out via US Postal Service free of charge, so it will not have tracking information available. Using USPS allows us to ship the cables free of charge. Please allow 2-15 business days for delivery. Please do not Solve the ticket until we verify that we have received your shipping information. Thank you for your patience.

Can you please post your address in this format and then remove the placeholders in your reply? (ie. remove Name:)

Name: and he sent me this very email
Street Address:
City:
State (If applies):
Country:
Postal Code:

Regards,
Randall B
SteelSeries Support
Posted by Tom Mac in Review
on Aug 5th, 2012 |

Comments Off
Looking through the reduced items section in Tesco a few weeks ago, I spotted a Bluetooth headset that was previously £25, reduced to £20. I passed these by because of a few factors – The brand (who the hell is iCandy?), the price (cheap) and the fact it was a sorry looking box on the shelf. After looking through some reviews, they said that the sound was not that bad at all. I hate buying anything without first trying the thing out so it was with luck that these things had some power left in.
Posted by Tom Mac in Review
on Mar 14th, 2010 |

Comments Off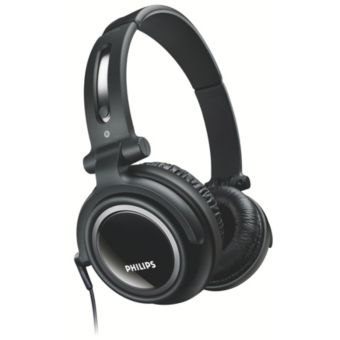 I was in the market for some headphones – my requirements were simply that they were of the large cup (but not too big), had a volume control, a long lead plus sounded good for music. The reason for this was my Logitech Premium headset was great for Skype but when listening to music on the computer – the sound would bleed through. Most headphones I saw did not come with a volume control, I could have just bought another headset complete with microphone but did not need this plus they would probably be bad quality anyhow.